THE NATIONAL EXECUTIVE

COMMITTEE OF ASPAH
ASPAH is led by a national executive committee of up to 11 individuals who are passionate about the importance of
high-quality healthcare for performing artists. Their expertise and experience encompasses diverse fields. The committee includes healthcare professionals, pedagogues, researchers, and performing artists.

Nominations to the ASPAH Committee are now open.
If you are interested in joining the committee, please send a nomination form to us before close of business on
Saturday 28 October, 2023.
More details and the nomination form are available here.
Executive Committee Office Bearers
Dr Melanie Fuller
President
Melanie is a titled Sports and Exercise, + Musculoskeletal Physiotherapist, Researcher and Educator. She is passionate about exceptional healthcare, and injury prevention for performing artists. She has served on the ASPAH executive committee since late 2018, and has worked as a physiotherapist for over 14 years, working for professional ballet, and contemporary dance companies, as well as touring musical theatre companies, and within pre-professional dance settings. Melanie has worked in private practice, at QUT Dance, and tours with The Australian Ballet, and has presented at international and national conferences, as well as for dance teacher professional development, as invited by various organisations. She regularly contributes to professional development activities for fellow physiotherapists. Melanie completed her PhD at QUT, investigating injury prevention in dance, is a member of the Australian College of Physiotherapists (Sports and Exercise, + Musculoskeletal) with dual master's qualifications, and received an Advanced Diploma in Performing Arts (Dance) from the Western Australian Academy of Performing Arts.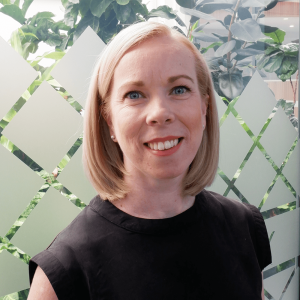 Louise Drysdale
Vice-President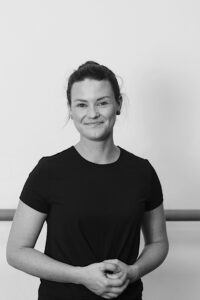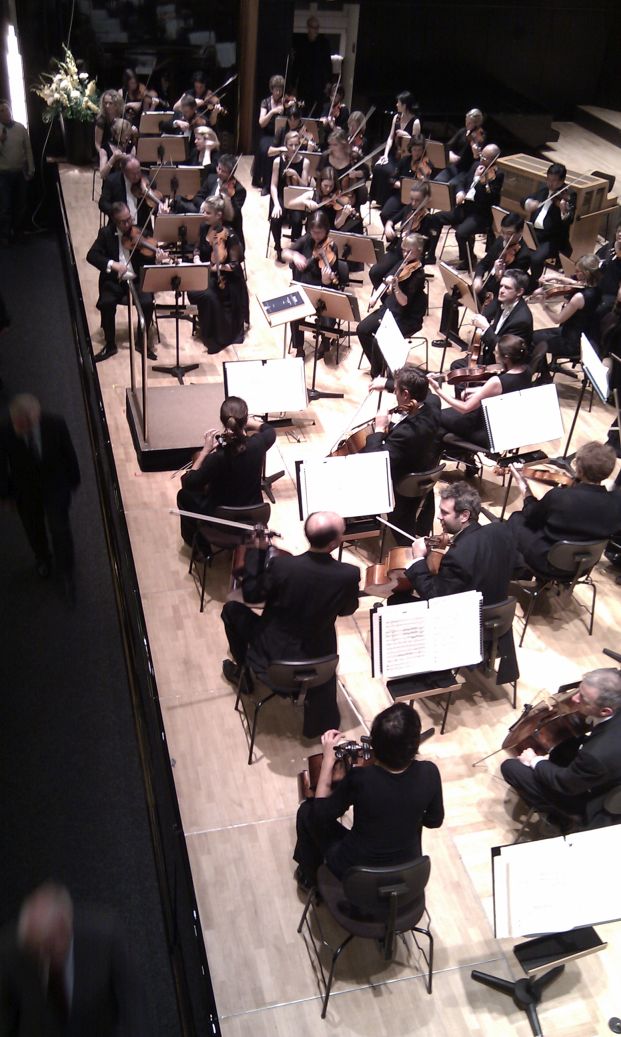 Executive Committee Members
Suzanne Wijsman
Member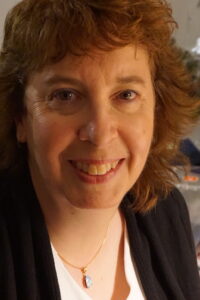 Suzanne Wijsman, DMA, is Associate Professor in the Conservatorium of Music at the University of Western Australia. The recipient of a Fulbright Award for study in the UK and many awards, as a cellist Suzanne has performed extensively in the USA, Australia and Europe. In the USA, she was a member of the prize-winning Augustine String Quartet. After moving to Australia, Suzanne performed with the acclaimed Stirling String Quartet, touring in Australia and internationally. In the arena of historical performance, she recorded an acclaimed series of five CDs for ABC Classics, The Perfection of Music: Masterpieces of the French Baroque, called "a landmark in the Australian performance of baroque music" (Sydney Morning Herald). In 2014 she premiered Peter Sculthorpe's last work, Lament, as cello soloist at the University of Western Australia. A highly respected pedagogue, cello students of Suzanne Wijsman have pursued high-profile post-graduate destinations and performance or teaching careers in Australia, Europe, the UK and North America.
Suzanne is a leading researcher in musicians' health in Australia. She led an interdisciplinary team in The Biomechanics of Cello Bowing (UWA Research Grant, 2004), investigating how cellists' bowing movements relate to injury risks. From 2009-2012 with Bronwen Ackermann, she led the Musicians' Health National Curriculum Initiative (MHNCI) to develop online performance health education for musicians, resulting in Sound Performers (sound performers.com), supported by an Australian Office of Learning and Teaching (OLT) Priority Projects grant ($220,000).
Suzanne has also led or been a Chief Investigator for several international collaborative projects focused on health education for musicians: Musicians' Performance Health Education: A Translational Approach (UWA Research Collaboration Award, 2017); Sound Performers Canada (led by Christine Guptill, University of Ottawa, SSHRC grant, Canada, 2018-2021). Suzanne is Academic Lead for Health Literacy and Health Education Mobility for Musicians: a global approach, which formed the Musicians Health Literacy Consortium in 2018 (Worldwide Universities Network Research Development Fund, 2018-2021). She is a Co-Investigator for Health promotion in post-secondary music education: An institutional ethnography (led by Christine Guptill, University of Ottawa, SSHRC grant, Canada, 2021-2024). With Bronwen Ackermann, she is currently leading the project Training Sound Performers, funded by the Australia Council (2022-2024), to develop new health education resources for music educators.
Fumi Somehara
Member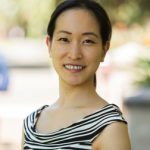 Fumi is an Accredited Practising Dietitian and Credentialed Eating Disorder Clinician, who specialises in Dance Nutrition and Eating Disorders Treatment. She is passionate about supporting individuals to nurture respectful and compassionate relationships with their food and body. She started classical ballet at the age of 5, and also holds a Diploma of Pilates.
In addition to her individual work with clients and with ASPAH, Fumi is: a lecturer for Dance Nutrition at Academy of Music and Performing Arts; a member of the Eating Disorders Interest Group Leadership Committee at Dietitians Australia; and a fellow of Japan Association for Eating Disorders. 
Julia Barry
Member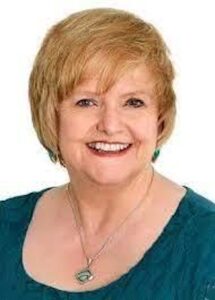 Julia is a graduate of the Royal Ballet School Teachers' Training Course Diploma in Ballet Teaching and has a 45-year dance teaching career encompassing running her own large dance school and youth performance company and freelance dance teaching and choreographing at private studios, full-time vocational courses and university dance performance and teacher training programmes. Julia was also Chair for three years of the Industry Advisory Committee for Auckland University of Technology's BDance programme and has experience as a contributor to dance magazine articles and as a dance performance reviewer.
In 2021 Julia completed a Master of Philosophy at Queensland University of Technology (QUT) researching adolescent dancer wellness in elite pre-professional dance schools and private dance studios.  Julia also has a Master of Creative Industries (Dance Teaching) from QUT (2008) and a Postgraduate Certificate in Higher Education (Teaching and Learning) from Macquarie University (2013).
Julia is a Life Member, Registered Teacher and Examiner for the Royal Academy of Dance (RAD) and holds the Academy's Advanced Teaching Diploma. She is also a Practical Teaching Supervisor and Tutor for the RAD Faculty of Education programmes. Julia has presented regarding her research and teaching strategies at three RAD Conferences in Australia and at the International Association for Dance Medicine and Science (IADMS) Sydney Regional Meeting. Julia also has teaching qualifications in Benesh Movement Notation, Pilates Matwork and ISTD Imperial Ballet, Cecchetti Ballet, Modern Theatre and National Character Dance.
Linda Gamblin
Member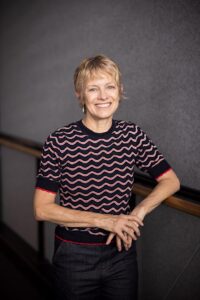 WHY WE

ARE HERE
"The vitality of the arts and culture of any society is threatened by those forces that disable its artists."
Tom Hall, 1987 (letter written to the Medical Journal of Australia)

In November 2006, ASPAH was formed in response to those forces described in the quote above. Its members comprise a broad range of individuals who work as, or have worked with, performing artists at many levels, and who share a passion and common belief in their health and wellbeing.

The performing arts are a key part of the cultural, financial and day-to-day life of Australia and Australians.

"Making a living" remains challenging for many performing arts organisations and most performing artists.

These challenges and pressures can leave little room for health and wellbeing in the day-to-day life of performing artists.

The healthcare system in Australia remains largely ignorant of the unique health needs of these performers.
We recognise that the health of the performing artist and the quality of their art are inextricably linked. At the same time we understand that the still culturally embedded perspective that artists may need to "suffer for their art" means that, often, wellbeing and artistry are treated as if they are unrelated.
In its broadest sense, then, ASPAH's aim is to change this culture so that the health and wellbeing of performing artists is treated with the same importance as their craft; not just for the sake of the artists themselves but also for the richness their "health supported" performances bring to us all.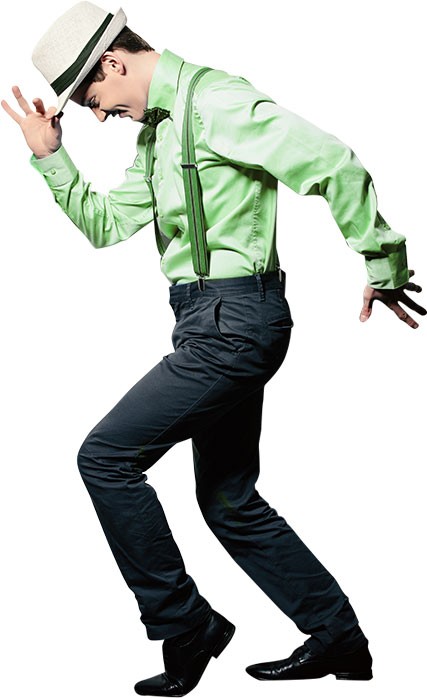 ASPAH'S MISSION

AND VALUES

Our Mission Statement
ASPAH recognises that all performing artists, young and old, amateur and professional, have unique needs that may not be met by standard models of healthcare.
Therefore it promotes:

Accessible high-quality holistic healthcare for all performing artists;

Education for health workers, teachers, performers and students to improve health and wellbeing;

Research across disciplines relevant to the health and wellbeing of performing artists;

A culture of lifelong preventative healthcare and safety practices for performing artists and performing arts institutions;

Multidisciplinary discourse among health professionals, educators and performing artists;

Increased community awareness of performing arts healthcare issues.
Our Vision Statement
ASPAH will serve nationally and internationally as the peak body in Australia for the promotion of holistic healthcare for all in the performing arts industry.
Including:

Instrumentalists and vocalists from all musical styles and traditions

Dancers: Ballet, contemporary, commercial, musical theatre and independent artists

Actors: Stage, television and film

Circus and physical theatre performers

Technical crews
ASPAH'S

DIVERSITY, EQUITY, AND INCLUSION POLICY

Definition of Diversity, Equity, and Inclusion:
Diversity, equity, and inclusion refers to organisational frameworks that seek to promote "the fair treatment and full participation of all people", particularly groups "who have historically been underrepresented or subject to discrimination" on the basis of identity or disability.
At ASPAH (Australian Society for Performing Arts Healthcare), a diverse, inclusive, and equitable workplace is one where all employees and volunteers, whatever their gender, race, ethnicity, national origin, age, sexual orientation or identity, education or disability, feels valued and respected. We are committed to a nondiscriminatory approach and provide equal opportunity for employment and advancement in all of our departments, programs, and worksites. We respect and value diverse life experiences and heritages and ensure that all voices are valued and heard.
We are committed to modelling diversity and inclusion for the entire arts industry of the nonprofit sector, and to maintaining an inclusive environment with equitable treatment for all.
To provide informed, authentic leadership for cultural equity, ASPAH strives to:
See diversity, inclusion, and equity as connected to our mission and critical to ensure the well-being of our staff and the arts communities we serve.

Acknowledge and dismantle any inequities within our policies, systems, programs, and services, and continually update and report organisation progress.

Explore potential underlying, unquestioned assumptions that interfere with inclusiveness.

Advocate for and support board-level thinking about how systemic inequities impact our organisation's work, and how best to address that in a way that is consistent with our mission.

Help to challenge assumptions about what it takes to be a strong leader at our organisation, and who is well-positioned to provide leadership.

Practice and encourage transparent communication in all interactions.

Commit time and resources to expand more diverse leadership within our board, staff, committee, and advisory bodies.

Lead with respect and tolerance. We expect all employees to embrace this notion and to express it in workplace interactions and through everyday practices.
ASPAH abides by the following action items to help promote diversity and inclusion in our workplace:
Pursue cultural competency throughout our organisation by creating substantive learning opportunities and formal, transparent policies.

Generate and aggregate quantitative and qualitative research related to equity to make incremental, measurable progress toward the visibility of our diversity, inclusion, and equity efforts. Once the content is curated it will be added to our website so others can access.

Improve our cultural leadership pipeline by creating and supporting programs and policies that foster leadership that reflects the diversity of Australian society.

Pool resources and expand offerings for underrepresented constituents by connecting with other arts organisations committed to diversity and inclusion efforts.

Develop and present sessions on diversity, inclusion, and equity to provide information and resources internally, and to members, the community, and the arts industry.

Develop a system for being more intentional and conscious of bias during the hiring, promoting, or evaluating process. Train all committee members on equitable practices.

Include a salary range with all public job descriptions.

Advocate for public and private-sector policy that promotes diversity, inclusion, and equity. Challenge systems and policies that create inequity, oppression and disparity.

PARTNERS

/ SPONSORS
Following are links to associated websites, including organisations that support the work of ASPAH, performing arts medicine organisations around the world, and performing arts medicine journals. These external links will help you find more information and resources on performing arts health issues.
Please Contact Us to report broken links.


Sponsors
ASPAH would particularly like to thank the following organisations for their support: