Paulette Mifsud Memorial Grant Program
The Paulette Mifsud Memorial Grant Program aims to:
promote the concept of healthcare for performing artists,
increase the participation of performing artists in relevant healthcare, and
improve the delivery of healthcare for performing artists.
Grant Categories
Projects
Groups and institutions are invited to submit applications for projects that will use the expertise of a health care professional or educator with interest, experience and/or skills relevant to the health of performers. The project should function as a way of both embedding expertise into a studio, arts group, institution or community, AND building emerging networks of ongoing support.
Grants of up to $1, 000 are available in this category. Applications must include at least one ASPAH member to be eligible for consideration.
PROJECT APPLICATION FORM
Guest Speakers
Groups and institutions are invited to submit applications to support a guest lecture, seminar or workshop from health care professionals or educators with interest, experience and/or skills relevant to health in the performing arts as a way of embedding expertise into a studio, arts group, institution or community, AND building emerging networks in performing arts healthcare.
Grants of up to $250 are available in this category. Applications must include at least one ASPAH member to be eligible for consideration.
GUEST SPEAKER APPLICATION FORM
Submission
To submit an application, email a signed copy as a PDF to admin@aspah.org.au and use the subject line: Application for Paulette Mifsud Memorial Grant
Support the Fund
This grant program is supported by donations from the ASPAH and general community. If you would like to make a donation to support the initiative, please visit our donations page. All donations over $2 are tax deductible.
About Paulette Mifsud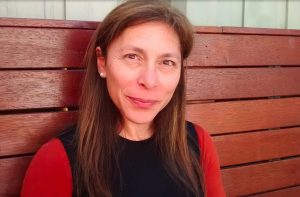 In her 30 years working as a psychologist, Paulette worked with numerous athletes ranging from club to elite level athletes. In addition to consulting with athletes, Paulette used her mental skills training to assist performing artists.
Paulette was born in Malta and came to Australia when she was 7 years old, growing up in Mooroolbark, Victoria. When she was young she wanted to be either a ballet dancer, or drama teacher, or PE teacher – so she had always been balancing interests between performing arts and sports. But while subsequent health issues prevented her from a career as either a performing artist or PE teacher, she learnt about psychology that so strongly supported her growing interest and compassion for people. She was very dedicated to her studies, securing a Bachelor of Arts (Psychology) at Monash University (1985), a Graduate Diploma in Child and Adolescent Psychology at the University of Melbourne (1987), and a Masters of Applied Science by Research at Victoria University (2005). Her thesis was entitled "Readiness to Return: Psychosocial Factors and Injury Recovery".
Paulette faced many challenges during her life. One was choosing a career in sport psychology, which back in the early 80s was still a mostly male profession. But Paulette appeared to thrive on challenges. Her response to the cancer diagnosis last year was no different and highlighted just how Paulette approached life. According to her husband, Martin, her GP actually questioned if she understood what he had just said about her diagnosis, as her response wasn't the tears he was expecting. Rather it was a simple acknowledgement of the fact before she went straight into formulating a plan of action!
For all those who knew her, Paulette was always a very determined person and always willing to help others. She always strove to do things better and this continued until she was admitted for the last time into hospital. Paulette's positivity and optimism never wavered throughout, even after the second relapse.
She had a real passion for the performing arts and it showed in her energy and enthusiasm. In 2010, she contacted Dr Mark Seton to arrange to fly up from Melbourne to Sydney just for a day to meet a guest (Prof Julia Buckroyd) he was hosting from the UK for an ASPAH seminar in Sydney on psychological wellbeing of performing artists. When she heard about ASPAH she immediately signed up as a member and by the end of 2010, she was on the Executive Committee, keen to offer her skills and energy for whatever would help the cause! She was an active participant on the Committee from 2010 to 2012.
In the performing arts, she worked with major organisations such as the Australian Ballet Company, the Melbourne Symphony Orchestra and the Australian Opera. Paulette also lectured in Mental Skills and Sport/Performance Psychology at various universities, including the University of Melbourne, Monash University, Victoria University, Ballarat University and Deakin University. Many of the athletes she supported medaled at major competitions such as the Olympics, Commonwealth Games and world championships. Amongst other organisations, Paulette worked with the Victorian Institute of Sport, Gymnastics Victoria and Sports Medicine Clinics of Victoria.
Paulette also lectured at Victorian College of the Arts Secondary School for a number of years and continued to lecture first year Performance Psychology at the Victorian College of the Arts (VCA), University of Melbourne. Although Paulette had to give up most of her work after the chemotherapy last year due to the tiredness, she just couldn't give up lecturing at the VCA. Even though it took Paulette the whole week to recover and organise the next lecture!
Her private consultancy practice, Mental Potential, began in 1986. As a psychologist, she made use of diagnostic tools, counselling techniques, CBT, and Positive Psychology. Her main areas of focus were performance enhancement, injury prevention, rehabilitation, and return to performance, personal development, and career management. Her clientele was primarily sport and performing arts personnel. She worked across more than 50 sports and the performing artists she worked with also came from various fields including dance, music, and theatre.
One of her last projects to come to fruition was "The Amphitheatre" – a growing community of those actively seeking or offering wellbeing support across the performing arts and elite sports sectors. She wrote on its Facebook page:
Historically the Amphitheatre was an open place, a public venue where athletic meetings were held, where performances where given, and philosophers discussed the important issues of the day. Overall it was and still is, a meeting place where shared experience whether it be athletic, artistic or educational can be discussed and support and friendships fostered. This group and page is a virtual amphitheatre. A place where shared aspirations towards peak performance and wellbeing can be communicated and resources developed. A place where performing artists and athletes can voice their opinions and refine strategies to help them become more resilient and live their passion with pride.
Aside from the Facebook page, there have been one or two Melbourne-based gatherings. Currently ASPAH and others who valued Paulette's commitment to the psychological wellbeing of performing artists are exploring ways to continue her legacy.
Paulette's passion and commitment to performing artists' health and wellbeing will live on, and we are grateful for having known her.
(This text was written by Dr Mark Seton in dedication to Paulette after her passing in 2016 and published by the ASPAH committee)