THE NATIONAL EXECUTIVE COMMITTEE OF ASPAH
ASPAH is led by a national executive committee of up to 11 individuals who are passionate about the importance of
high-quality healthcare for performing artists. Their expertise and experience encompasses diverse fields. The committee
includes healthcare professionals, pedagogues, researchers, and performing artists.
Executive Committee Office Bearers

Luke is a Postdoctoral Research Fellow and co-Director of the Dance Research Group at the Western Australian Academy of Performing Arts. Luke completed a PhD specialising in the biomechanics of dance and injury prevention at the University of Western Australia's School of Sport Science, Exercise and Health in 2011. Luke's work in dance science and performing arts health has involved several collaborations with international ballet companies such as the Birmingham Royal Ballet and with industry partners, Harlequin Floors. In his current position, Luke is developing a health education and research program for the performing arts using his specialised skills in biomechanical 3D motion capture facilities and in collaboration with the WAAPA staff and students.
Dr Mark Seton
Vice-President
Dr Mark Seton is the director of Sense Connexion www.senseconnexion.com, founder of the Actors Wellbeing Base Camp©, and an Honorary Research Associate (Department of Theatre and Performance Studies) at the University of Sydney. He lectures in screen performance at the International Screen Academy and theatre history at Excelsia College. He was the recipient of the 2009 Gilbert Spottiswood Churchill Fellowship and conducted a study tour of actor training healthcare practices in the UK. Mark has previously been a Board member of ASPAH. His research interests include the psychological wellbeing of performing artists and ethical teaching and research practices in Higher Education Creative and Performing Arts. He is also part of the Editorial Board of the Journal of Applied Arts and Health.
Dr Paul Duff is a foundation member of ASPAH and was Secretary of the Society for its first six years. He is a general practitioner working in Woy Woy and is the coordinator of the Woy Woy After Hours Medical Service. His interest in music dates back to childhood and his days with the Australian Boys Choir and his interest in singing and singers continues. His stint as touring medical officer with the Australian Childrens' Choir in 1992 led to him becoming the tour doctor with the Sydney Symphony Orchestra, a position he has held since 1995.
Rachel Ward is a Senior Lecturer in the UNSW Faculty of Medicine and Program Authority for the UNSW Bachelor of Exercise Physiology. Rachel teaches undergraduate courses in biomechanics and motor learning theory and has a strong research interest in these areas. In 2012 she completed a PhD in the UNSW School of Safety Science focusing on the biomechanics of classical ballet technique and associated implications for dance teaching practice. Her current research focuses on exploring the physical and therapeutic benefits of dance for all ages and promoting safe dance techniques amongst dancers of all levels. Rachel is a member of the Australian Society for Performing Arts Healthcare (ASPAH) and the International Association of Dance Medicine and Science (IADMS) where her research has been selected for presentation at numerous conferences. She is an active member of the Dance Research Collaborative (DaRC), a multidisciplinary group based at the University of Sydney conducting dance-related research in the areas of injury, epidemiology, biomechanics, health, and performance. She has also collaborated and published with dance science researchers from New York's Harkness Centre for Dance Injuries. Rachel is a former professional dancer and currently a Registered Teacher of the Royal Academy of Dance (RAD), and a Licensed Teacher of the RAD's Silver Swans® program for older adults. Rachel enjoys sharing the joy of ballet and dance with people of all ages and abilities.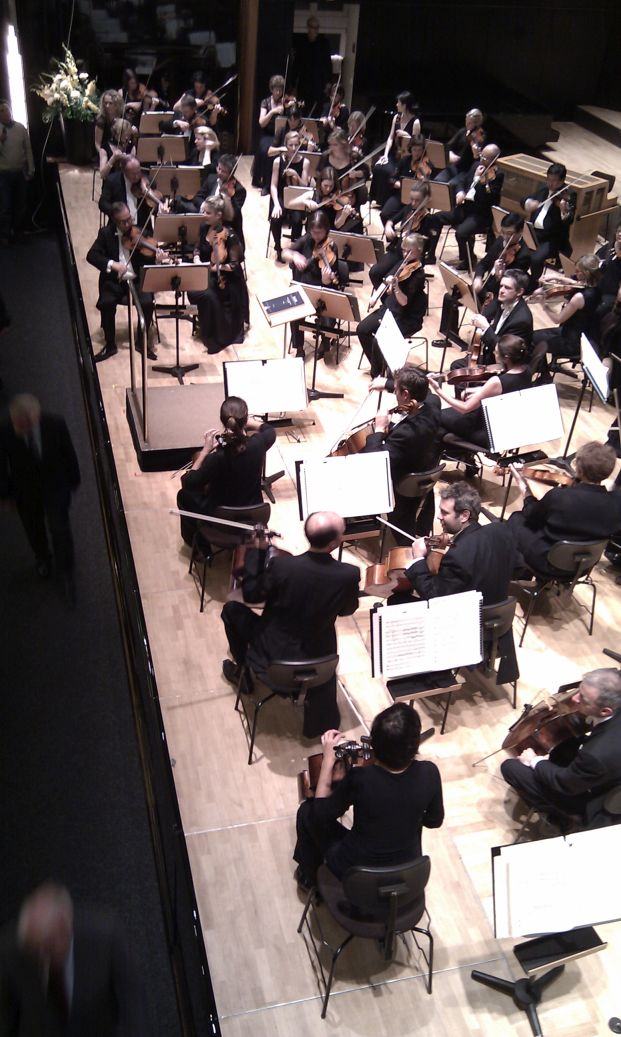 Executive Committee Members
Peta completed the MSc Dance Science at Trinity Laban Conservatoire of Music and Dance in 2006 and since graduating has worked as a freelance dance teacher, lecturer and researcher specialising in Performance Enhancement and Dance Psychology, Safe Dance Practice, and Dance Fitness. She has worked with a number of organisations and dance companies in the UK, including Pineapple Dance Studios, Greenwich Dance, London School of Musical Theatre, Bird College, British Ballet Organisation, and Dance 2XS. Peta also has a bachelor degree in Psychology and is a qualified theatrical dance teacher, having trained, taught and performed in Australia and the UK in a variety of dance styles including jazz, tap, classical ballet, acrobatics, commercial and street dance. Peta is currently based in Australia and is completing a PhD at the Western Australian Academy of Performing Arts, investigating overtraining and recovery in vocational dance training.
Melanie Fuller is passionate about exceptional healthcare, and injury prevention for performing artists. She has worked as a physiotherapist for 11 years, gaining experience working for professional ballet, and contemporary dance companies, as well as touring musical theatre companies, and within pre-professional dance settings. She currently works at Pondera Physiotherapy & Pilates, and QUT Dance, and has recently toured with The Australian Ballet. Melanie has presented at international and national conferences, as well as for dance teacher professional development, as invited by various organisations. She regularly contributes to professional development activities for fellow physiotherapists, as committee member and tutor. Melanie is a PhD candidate at QUT, investigating injury prevention in dance, a titled Sports and Musculoskeletal Physiotherapist with master's qualifications, and received an Advanced Diploma in Performing Arts (Dance) from the Western Australian Academy of Performing Arts.
Anneliese Gill is a musician, performance coach and Fulbright Scholar. She has a Masters of Music from the Manhattan School of Music, New York, a BA in music from the Victorian College of the Arts, Melbourne and a graduate and post-graduate diploma in psychology from Monash University, Melbourne. With over 25 years experience as a music teacher, and performer she has also spent a number of years as a member of the music- psychology research team at Monash University. She is committed to helping performing artists of all ages and levels, develop skills that will enable them to perform with confidence, manage nerves, remain composed under pressure and play up to their abilities. In 2016 she was awarded an Australian Post-Graduate Award to complete a PhD in music performance psychology at The University of Melbourne. This has involved developing, implementing and assessing an online performance skills program for students and teachers to enhance self-efficacy, performance skills, and performance quality and reduce music performance anxiety. She conducts performance mastery workshops for VCE students, young performers and professionals, and professional development sessions for teachers and music educators.
Danica is a sports physiotherapist with a strong interest in the health and wellbeing within the performing arts. Prior to commencing her journey as a physiotherapist, Danica trained in dance at WAAPA and toured as a dancer on the Australasian production of 'The Phantom of the Opera'. She has since completed a BScHons (Physio) and MSc (Sports Physio) at Curtin University. Clinically, she works within the private practice setting at APS Physio in Perth, where she is involved in injury prevention and management with recreational through to professional dancers, musical theatre performers and circus performers. Danica has also been the resident physiotherapist on a number of musical theatre productions including 'The Rocky Horror Show', 'Ghost, The Musical' and 'Matilda, The Musical', and is a touring physiotherapist for The Australian Ballet. Danica is currently completing her PhD at Curtin University, exploring the relationship between lifestyle, emotional, cognitive, training and physical factors with pain related disability in pre-professional dancers. She has previously published in landing biomechanics in adolescent dancers.
After a career as a Principal Dancer of The Australian Ballet, Janet Karin trained many outstanding dancers in Canberra. She served on the Dance Committee of the Australia Council, facilitated a range of international conferences and workshops, and chaired the host consortium for the 2007 International Association for Dance Medicine & Science (IADMS) conference in Australia. Janet served as IADMS President (2013-2015). Her awards include the Medal of the Order of Australia, the 2014 Australian Dance Award for Services to Dance Education, and the IADMS Dance Educator Award for 2015. She is a Professional Associate of the University of Canberra.
At The Australian Ballet School (2001-2016), Janet applied somatic and motor learning research in coaching elite adolescent ballet students, focusing on the application of neuroscience and somatic theories to dance training and performance.
Amy is a cellist whose training was based at UQ's School of Music and the Queensland Youth Symphony. Amy graduated again in 2016 as a Physiotherapist, inspired by the impact performing artists have through their work and the intensity of training it takes to achieve that, and wanting to help improve our health outcomes as a community. Whilst studying Physiotherapy she has continued to play in various quartets and orchestras and participated in ASPAH conference events. Her Honours project involved researching the effects of musical training on hand function in children. She is currently working as a Physiotherapist with Queensland Health.
Prof Leslie Nicholson
Member
A musculoskeletal physiotherapist and academic at the University of Sydney, Leslie is passionate about education for all stakeholders in the performance arena. Her research is in the area of joint hypermobility disorders and she leads the Hypermobility and Performance Lab at the Bosch Institute. Here, her team research the symptoms and impairments caused by inherited and acquired joint hypermobility. Performers, notably dancers and musicians are affected by both forms of hypermobility and Leslie's team has been dedicated to developing and validating tools that have clinical utility and can translate to improved performance and longevity of a performer's career. Leslie and her colleague Dr Cliffton Chan have presented their research nationally at ASPAH and the Australian Physiotherapy Association conferences and internationally at IADMS, PAMA and the Musician's Health and Performance conferences. Leslie's research has been multidisciplinary, comprising physiotherapists, exercise scientists, podiatrists, biomechanists and psychologists. She is passionate about expanding the depth and quality of research in performing arts medicine and importantly translating the research – that is, extending this evidence-based knowledge to artists, educators and health professionals. Leslie has a background in performance having studied Speech and Drama for 10 years culminating in the diploma of Associate of the Trinity College London (ATCL).